Getting down to writing this text has been a struggle. Battling a recent and obsessive addiction to the game Township has meant that moments between paid drone-work are filled harvesting digi-corn and carrots, feeding cattle and trying to level up to the point where I can buy a museum and a ship to sail to the other islands and collect ethnographic digi-objects for it.
That's the dream. It will be like Pitt Rivers without the politics. I hope I can get a shrunken head.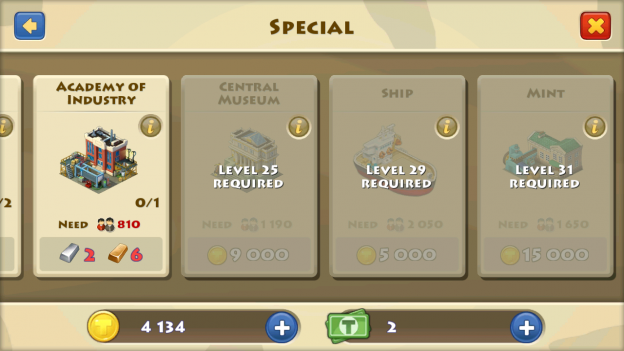 However, on a completely different subject…
Having just completed an article on Rebecca Horn's photograph Scratching Both Walls At Once (1974-5), in which the artist fabricated a pair of grossly elongated finger gloves to be able to reach, and scratch, both walls at once from the centre of a room, and also discovering the Salad Finger cartoons on YouTube, I have been mulling over the idea of creepy long fingers, and have designed the bones of an intensive seven week course involving a series of seminars, lectures and workshops on the subject of creepy long fingers. It might go something like this:
Creepy Long Fingers 1.0
Week 1.
Morning: General introduction to course
Afternoon: Lecture 'The Mythology of the Creepy Long Finger'
We look at long-fingered figures from mythology and storytelling through history, from Tartaran half-peasant/half-monster Şüräle who tickles to death those lost into the forest, to the ape-like Moehau and the vampiric Nosferatu. How do these characters influence the monsters of popular culture today?
Evening Screening: Nosferatu (F.W. Murnau. 1922).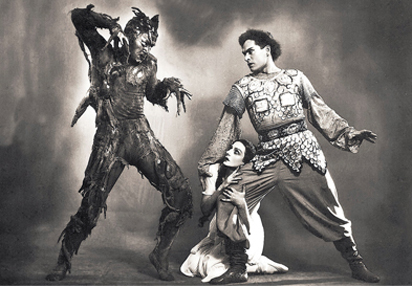 Week 2.
Morning: Lecture 'Filmic Fingers'
We examine creepy and non-creepy long fingers in film and television. Starting with Edison Studios' Frankenstein (1910) we examine the filmic timeline of long fingers, both animated and otherwise, from extra-terrestrial long fingers within the Alien films  to animated long fingers such as Jack's Skellington's from The Nightmare Before Christmas, the witch and  bedlam from 2009's Coraline and the horror-fied long fingers found in The Thing, The Babadook and Pan's Labyrinth.
Afternoon: Visit/talk/Q+A with actor and contortionist Doug Jones who portrays both the pale man and faun from Pan's Labyrinth.
Evening Screening: (opening short: Frankenstein, 1910. 10 mins). Pan's Labyrinth (Guillermo del Toro. 2006).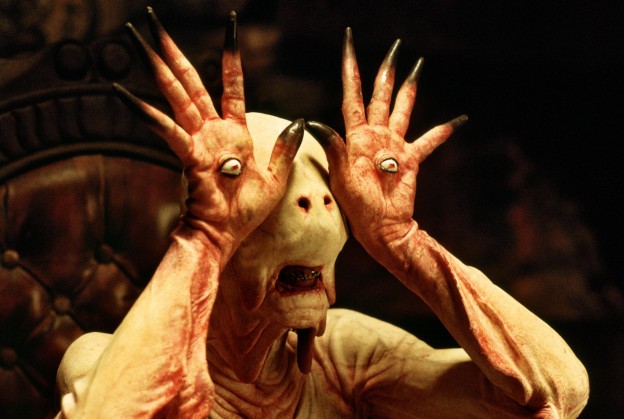 Week 3.
Morning: Lecture 'Lord of the Creepy Long Fingers'
This lecture will delve into the world of creepy long fingers in contemporary literature and fiction. Referring back to our mythology class we will refocus on the modern through the Gollum of Lord of the Rings, Voldemort and elves of Harry Potter and the foot long spider fingers of Roald Dahl's The Witches. We will also look at a selection of short stories including Stephen King's The Moving Finger.
Afternoon: Reading group and fiction writing workshop.
Evening Screening: The Witches (Nicolas Roeg. 1990).
Week 4.
Morning: Lecture 'The Longest Finger on Earth'
We look at the life stories of those who have been, are renowned for or who hold world records for their long fingers and fingernails. Covering genetic long fingered-ness such as Robert Wadlow, who holds the Guinness World Record for the largest hands (and longest fingers) in the world, and long fingers that come about due to a disorder or disease such as Marfan Syndrome, which is sometimes characterised by very long thin fingers, or macrodactyly, a rare condition that caused Shanghai man Lui Hua's thumb to swell to over 10.2 inches. We will also look at those who grow their fingernails to extreme lengths such as Chris Walton, who owns the current world record with combined fingernails over 20ft.
Visit: We will be visited by Lee Redmond who, with each measuring over 3ft long, previously held the record for the world's longest fingernails, but unfortunately lost all ten in a car accident in 2009.
Evening Screening: My Strange Addiction: Rampant Rats/Extreme Fingernails (TV Episode. 2011)/At Midnight I'll Take Your Soul (José Mojica Marins. 1963).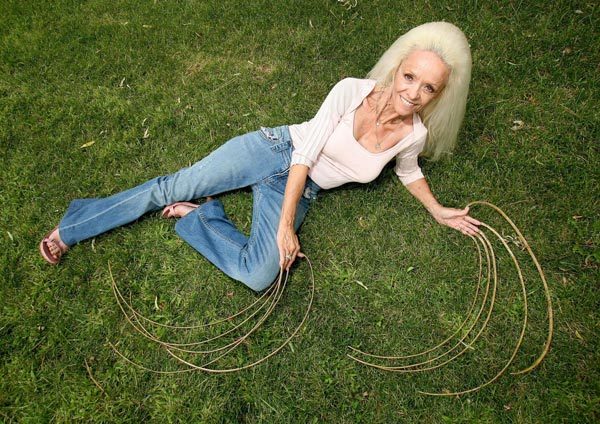 Week 5.
Morning: Lecture 'Creepy Creatures'
The aye-aye lives in the forests of Madagascar and uses its exceptionally long fingers to poke around in small holes searching for grubs. Legend has it that if the aye-aye points at you with its middle finger you are marked for impending death. This lecture will explore the creepy long fingers of the natural world from bats to tarsiers and through to the consideration of legs and tentacles as fingers in spiders, lobsters and jellyfish.
Afternoon: Visit to Bristol Zoo to see the world's first aye-aye twins born in captivity.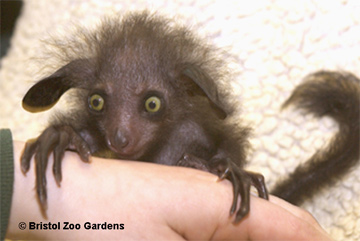 Week 6.
Morning: Lecture 'Depressingly long fingers'
In this session we will explore how long fingers can be read and interpreted through the field of palmistry or hand analysis. Some people believe that having long fingers means you are more likely to be depressed, others that your finger length can predict how well you will do academically. There is a belief that the temporary elongation of your fingers can result in a rapid hypnosis effect. We will work through the different theories and research and also look at  those who try to lengthen their own fingers by exercise or even surgery – why do they do this?
Afternoon: Visit to British Library where curator will give presentation on palmistry charts and finger philosophy within the print and book collections.
Evening: Optional session with palmist Gary Marwick who will give individual readings to group.
Week 7.
Afternoon: Lecture 'Creepy Long Finger … Painting'
Looking at the use of creepy long fingers in art from the last century. Using Rebecca Horn's performative work Scratching Both Walls at Once as a starting point, we travel through the strange gestural contemporary hand work of Nico Baixas, the paintings of Samuel Manggudja and the large-scale public works of Jose Revelino amongst many more.
Evening screening: N/A.
Closing colloquium with invited speakers TBC.