I recently returned from a few weeks in London and Venice. Was it fun? It was okay. Did you see lots of stuff? Yes. Was the art good? Yeah. Did you buy me anything? No. Did you take many pictures? HEAPS.
My intention for getting away was split evenly between some research I've been meaning to do for a while, and to secondly take a long overdue break.
Of course, being in London during Frieze and Venice for the Biennale meant that art significantly shaped my time away. As you'd expect with a trip filled with lots of looking, since getting back I've been using the photos on my phone as a  reminder of what I saw and what my holiday self wanted to remember.
There was a lot of art, and like I said a lot of it was good, but nestled within these cultural spectacles were some other unintentional gems. My three favourites are below:
1. Walking around a crowded art fair like Frieze and observing gallery staff who were in clear need of a break, including  a smartly dressed gallerist who, when I walked past his booth was watching a video on the Huffington Post called Koko the gorilla falls in love with a box of kittens.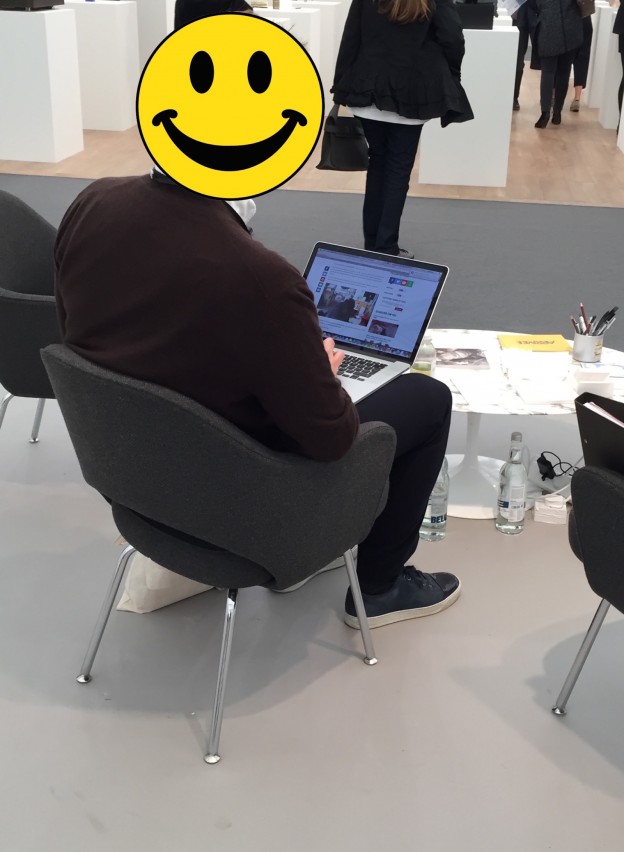 2. People at the fair who coincidentally are dressed to match the artworks around them, my favourite being this visitor standing next to a Sam Gilliam work at David Kordansky Gallery. A further example was spotted near a Sol Calero pattern painting.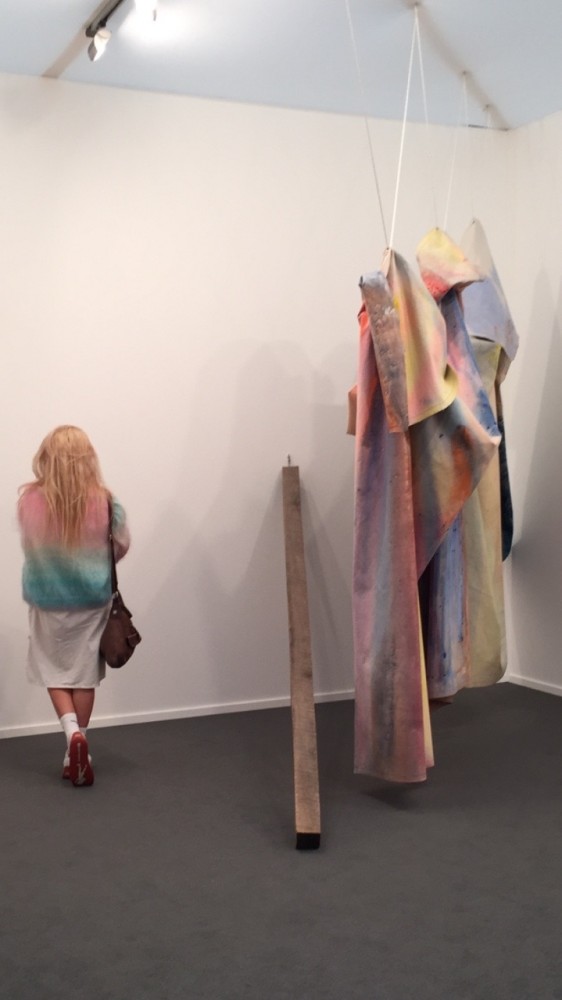 3. Placed ever so casually in Mika Rottenberg's installation was this small hand-written note, asking visitors not to touch the artwork. Professional signage has never looked so good! I think I spotted five throughout the exhibition. Simply great.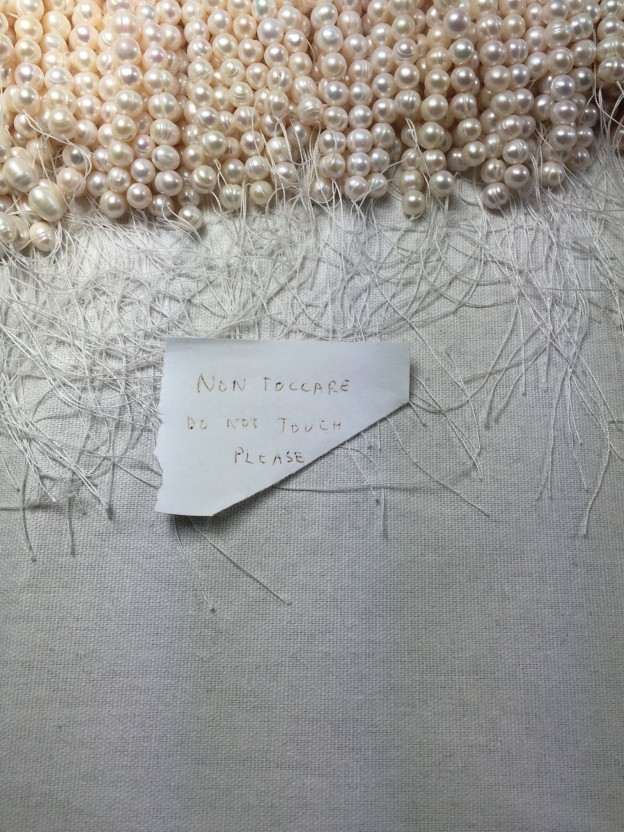 56th International Art Exhibition, Venice Biennale 2015, Italy, 9 May – 22 November 2015.
Frieze Art Fair, Regent's Park, London, 5 – 8 October 2015.