An effective architectural plan can realise through floor plans and elevations a solid three-dimensional building. We imagine it forming in our minds and in that moment qualities of abstraction occur. Once initiated in this trickery, we can carry it with us anywhere. Might we become trained in our capacity to imagine more, to handle more?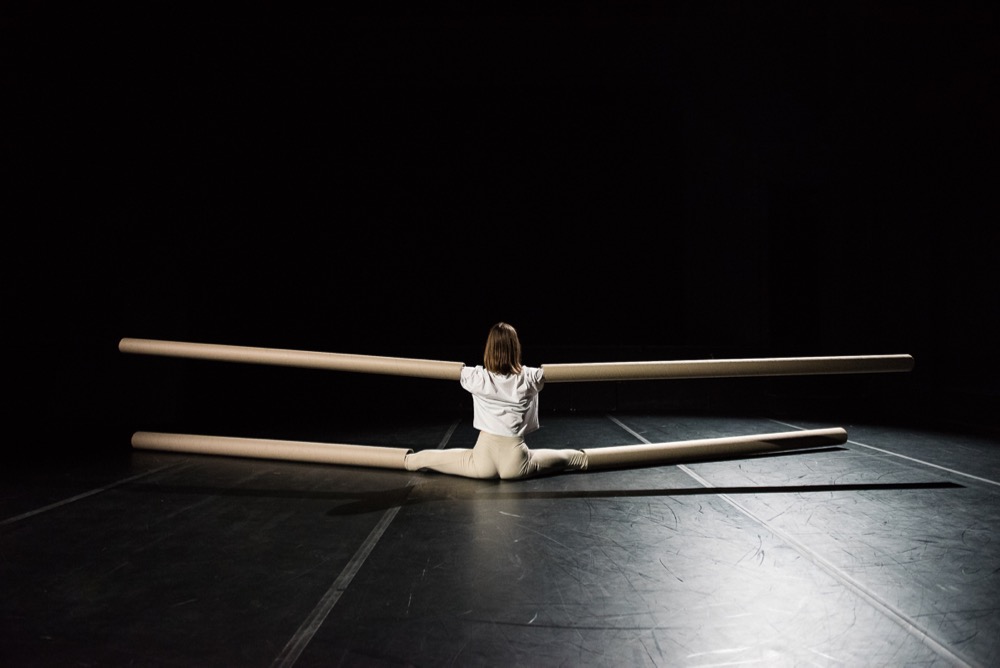 I like to imagine that Sarah Aiken's Set, performed at Dancehouse, built space using the tropes of Romanticism, through the use of her newly extended limbs, vignettes and spatial illusions. The performance consisted of Aiken attaching tubular limbs to her arms and legs, which not only moved with her, but also became set props within the space. In Romanticism, the introduction of the the pointe shoe as appendage led to the lifting of the length of tutus to reveal the foot, as well as an emerging focus on female dancers and the extended line of the body. In Set, Aiken extended the length and scale of the exterior limbs to new dimensions. Through these appendages the body was scaled up to set proportions, which then threw out the scale of the theatre. Too big? Too small? Not sure? Look again.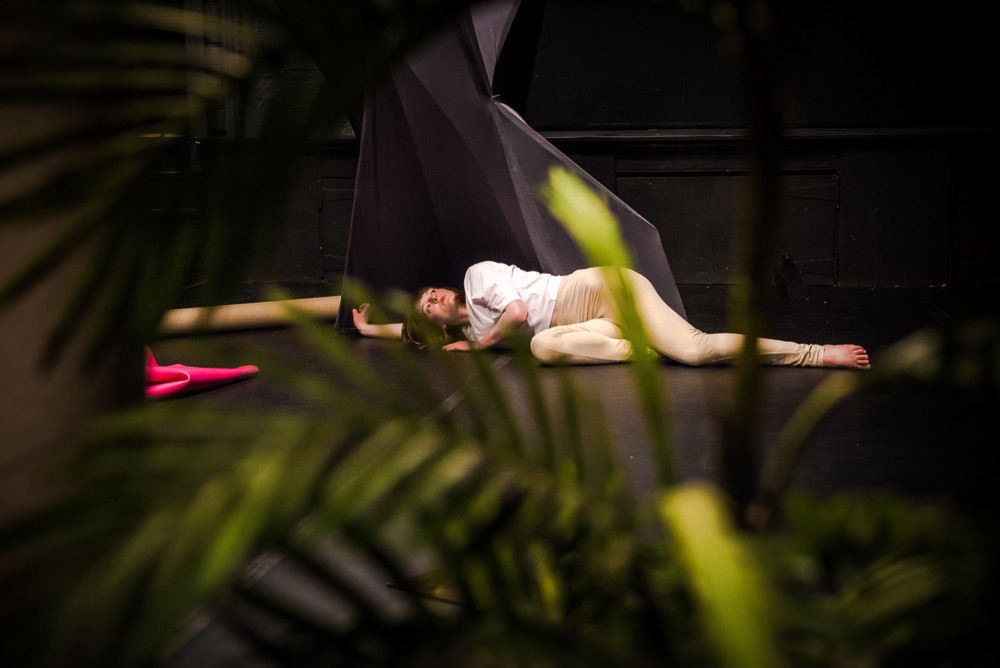 I like to imagine these extended limbs were a bit like her hair: blunt, sharp bangs. When coupled with her red lipstick, and her languid timing as she moved into various vignettes, she threw out a kind of 1980's Helmut Newton posturing. Strong sharp women who maybe wear blunt sharp shoulder pads for fun (or maybe a little power). Initially I found the vignettes a little trite, but actually they worked well as accents to lead us through the performance. Through their laconic timing in the piece they created a pause, drawing attention to the design and conceptual propositions of the work.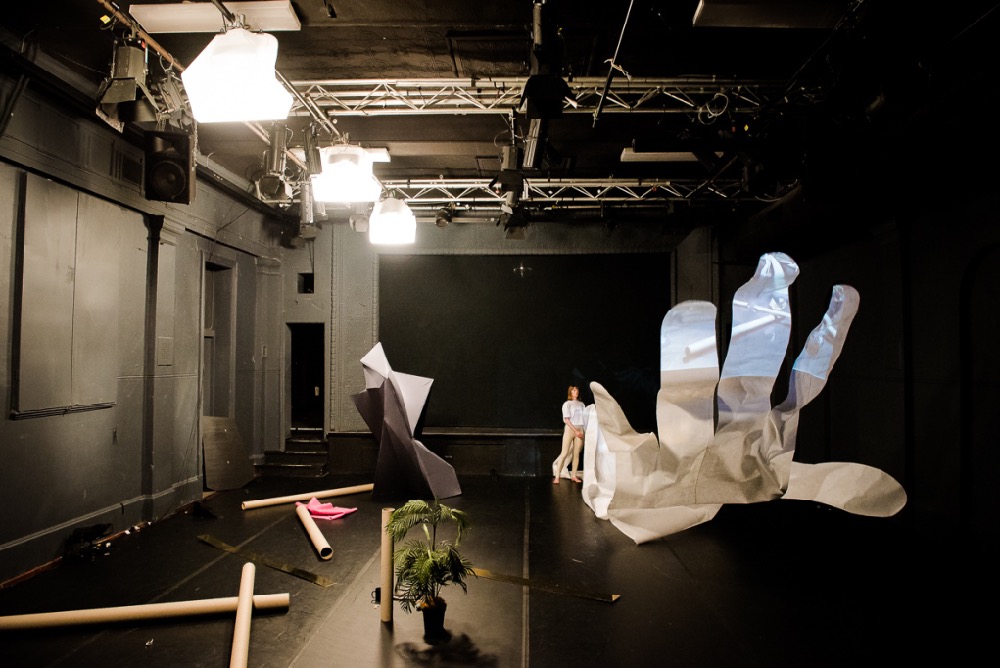 I like to imagine the spatial illusions or trickery came through with the construction of three spaces existing simultaneously. It felt like stepping into a Frances Stark work, whilst  simultaneously still being in the audience, and so challenged my sense of embodiment, but in the best way possible. Singular and multiple at the same time, moving through tenses. Could I be stretched? Could I handle more? The prestidigitation of Aiken walking between these objects, was constructed with enough material clunkiness and glitching that it revealed the illusion and effectively honed our focus between real and perception.
At times it was dense (maybe a little heavy), but like Ntone Edjabe says in the House of Truth, "Good. Sometimes this is better." Or so I like to imagine.
Sarah Aiken, Set, Dancehouse, Melbourne, 22 – 26 July 2015.
Bec J and Sarah J, Rebecca Jensen and Sarah Aiken Tumblr.